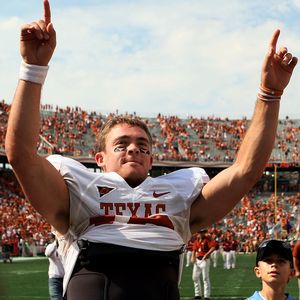 Browns head coach Eric Mangini is
leaning towards
starting Colt McCoy against the Steelers on Sunday.
McCoy would be making his NFL regular-season debut against the Steelers. Mangini said the possibility of McCoy playing will depend on the status of quarterbacks Jake Delhomme and Seneca Wallace, who are both battling ankle injuries. Neither will practice on Wednesday.
In other news the Pittsburgh is projected as the top defense in fantasy football for week 6.